Trying to fix your pool heater? Not sure what's wrong it?
Our pool heater troubleshooting service is the perfect solution for you
We're the only pool heating company in the United States that offers DIY Pool Heater Troubleshooting — the perfect, over-the-phone solution for the DIY pool heater repairman in you.
What is LIVE Pool Heater Troubleshooting?
Pool heater problems can occur without warning, and when it comes to solving them, having the right tools for the job can make all the difference. Although research and preparation are key, there's nothing quite like having an experienced pool heating professional there to guide you.
And when you're in the middle of a DIY pool heat pump repair job, having that support can make all the difference.That's what our LIVE Pool Heater Troubleshooting service is all about.
The rebirth of true technical support
In an age where pre-recorded messages and support forums take the place of human interaction, one-on-one technical support is more valuable than ever.
We understand that a lot of pool owners prefer the Do-It-Yourself method, which is why we want to help you get your pool heater repair job done like a pro. Even if you're unsure how to solve your pool heating problems, it's okay! Simply tell us about your pool heater, describe the problem, and we'll figure out the rest.
Whether it's a simple part replacement or in-depth inspection, we'll guide you through it all step-by-step right over the phone.
No long hold sessions, no endless call transfers, and no "pressing 1" to speak to a representative.
Just step-by-step, professional guidance for even the toughest of pool heater troubleshooting

(Even if your pool heat pump is discontinued, we can still help!)
0
The Benefits of Pool Heater Troubleshooting Services
With the help of an experienced pool heating professional, there's no need to worry or stress. Work at a pace that's comfortable for you, with easy-to-follow instructions and tips.
From beginning to end, we'll make sure you have everything you need to get the job done right. Forget those outdated YouTube tutorials – we're here to give you the individual focus you deserve. Fixing your pool heater has never been this easy.
With professional pool heater troubleshooting, you:
Save time
Find a solution immediately
Receive expert guidance for DIY pool heater repair & troubleshooting
Save money (by doing the work yourself)
Enjoy soothing, warm water again in no time
But instead of us telling you about it, why not hear what our customers have to say?
I had my cell phone on 'speaker' on top of the heater and she took me step by step with amazing detail…..made the repair seem simple. And along the way she said, "Take your time. I'll be here as long as you need." I told her then and I'm telling you again now….you have the BEST CUSTOMER SERVICE of anyone I've worked with in years!!!

-Todd Humiston | Rome, NY
He walked me through every step from ordering all the parts right through to installation. Everything arrived in a very timely manner. I was never put on hold or switched into voice mail. The heater is running just as well now as when it was first installed. Thank you very much!

-Rick Hewitt | Waretown, NJ
Do you offer pool heater repair and troubleshooting services near me?
Yes, assuming you live in the United States. Just take a look at what our happy customers across the nation are saying.
As a native, Florida pool heating company, we also offer pool heat pump repair services throughout the state. A few major service areas include:
Orlando, Davenport, Miami, St Cloud, Poinciana, Jacksonville, Tallahassee, Lakeland, Daytona Beach, Tampa, Clearwater
& all surrounding areas in
North, Central, and South Florida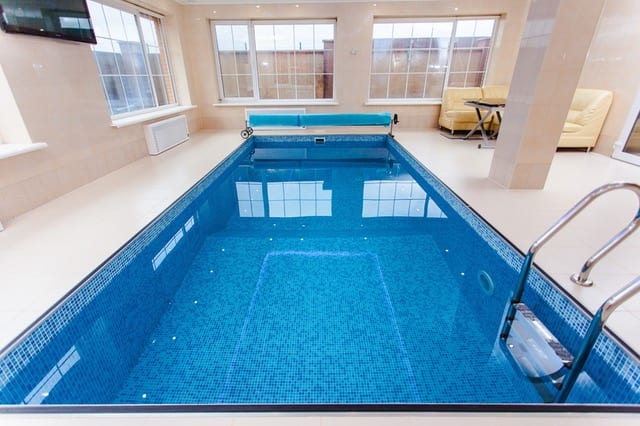 Ready to troubleshoot your pool heater?
How To Troubleshoot Swimming Pool Heaters | Common Pool Heating Problems
Dealing with some pool heating problems? Not quite sure what to do?
Start here. Then give us a call.
Low Water Flow
Pool heaters are equipped with special pressure sensors designed to monitor and detect changes in water flow. In most cases, you'll see a "Low Water Flow" related warning pop up on your heater's LCD screen. Or you might just notice that the heater isn't pushing out as much warm water as it should.
Possible causes:
Filter is dirty/clogged
Pump basket/skimmer baskets are full
Pool water level is too low
Defective pressure sensor/switch
Heater Turns On And Off (Heater Cycling)
In most cases, a cycling pool heater indicates electrical connection or power supply issues. But those aren't the only factors that can make a pool heater turn off and on randomly.
Possible causes:
Poor or inadequate electrical connection
Low water flow
Dirty heat exchanger
Pool Heater Isn't Heating
Maybe your heater isn't reaching the temperature you want. Or maybe it isn't heating at all. This may sound like the worst problem to deal with, but the solution might be simpler than you think.
Possible causes:
Defective temperature sensor
Incorrect timer settings
Improperly sized pool heater
[Want more insight on troubleshooting your pool heater? Check out our Pool Heat Pump Troubleshooting Guide]
Solving Your Pool Heating Problems
Once you know what's wrong with your heater, it's simply a matter of applying the right fix. That's where we come in.
We discuss the problem, tell you exactly which parts you need (and only what you need), and guide you through the repair process.
Before you know it, your pool heater's fixed, everyone's swimming again, and you feel like a pool heating pro.
So don't delay. It's time to reclaim that heat!
Let's troubleshoot my pool heater