View the AquaComfort Heat Pump table below and match your unit to the picture or model number, then click the "OEM Parts List" button to view all available parts.
(Important Notice: Medallion Energy is the only distributor in the United States that carries genuine OEM heat pump parts for ALL series and models of AquaComfort Heat Pumps)
AquaComfort Heat Pump Chart (by series)
Is your AquaComfort pool heater not working?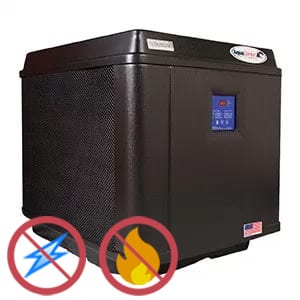 Maybe your AquaComfort heat pump is running but not heating. Or maybe it's not turning on at all.
And without a working heater, how can you enjoy comfortable swims when YOU want to? This is a pool heating problem that needs fixing, and fast — but don't worry, you've already found the solution.
We're the nation's leading provider of pool heater repair for all makes and models of AquaComfort pool heat pumps. And whether you're the do-it-yourself type who likes to get their hands dirty, or prefer the help of experienced heat pump technicians, we can help.
Want to learn more? Get started by clicking one of the bottoms below
Learn more about DIY pool heater repairRepair My AquaComfort Heat Pump